Strawberry Flavoured Nicotine Pouches
Discover the Nordic way to nicotine with Nordic Spirit. Explore our range of bold flavours and enjoy a modern and 100% tobacco-free nicotine experience.
Our Strawberry nicotine pouches are an easy and new way to enjoy nicotine without tobacco. Nordic Spirit lets you carry on with your day, so you don't have to stop and miss a moment.
Taste the berry flavour on the tip of your tongue with our Nordic Spirit Strawberry pouches. This exciting new blend combines the flavour of sweet strawberries with a hint of creamy vanilla flavour to create the ultimate nicotine experience.
Nordic Spirit tobacco-free nicotine pouches are made from plant-based fibre & gum base. They're also available in a range of sizes, flavours and nicotine strengths.
Place one discreet pouch under your lip for up to an hour and enjoy anytime, anywhere.
buy now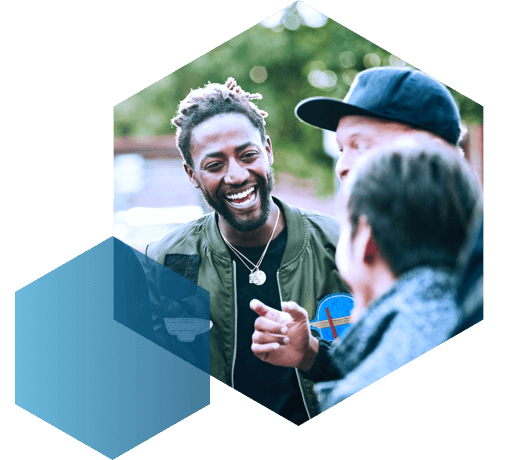 Discover your Nordic Moment
Our Strawberry nicotine pouches are available in the Standard pouch size. Standard is our original and most popular size, and fits comfortably under your lip without interfering with what you are doing.
Strawberry Nicotine Pouches
Strawberry nicotine pouches provide a flavourful swirl of sweet, succulent strawberry and smooth & creamy vanilla, leaving you with a satisfying strawberry nicotine experience. Each can contains 20 nicotine pouches.
Multibuy Saving
Mix & match from our full range of flavours and strengths.
15% OFF
Buy 3 or more cans
20% OFF
Buy 5 or more cans
30% OFF
Buy 10 or more cans
Your discount will be added automatically in the checkout.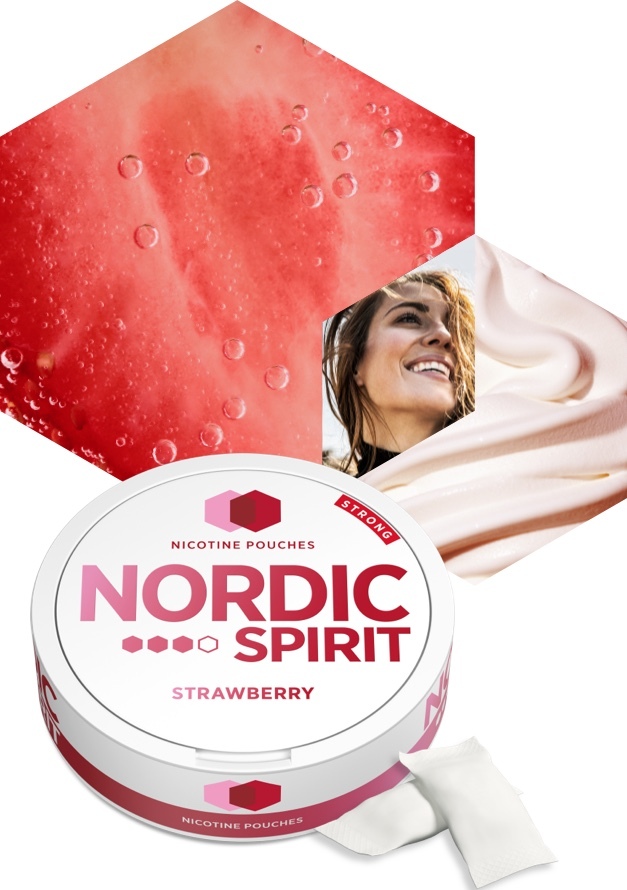 Looking for a Different Flavour?
Explore other Nordic Spirit nicotine flavours including Bergamot Wildberry & Mint.
FAQ
Find out more about Nordic Spirit nicotine pouches in our FAQ.

Grab a free sample.
Use the code below at checkout to receive a free can of Nordic Spirit.
COPY
This code can be redeemed one time only.
Read full Terms & Conditions.