This October Nordic Spirit, the No.1 Nicotine Pouch in the UK* made in Sweden, is bringing the Nordics to central London with an intrepid immersive pop-up.
The summer is over, but our appetite for adventure is still alive! Following social distancing and government guidelines, Nordic Spirit has created a 360 immersive experience for existing adult smokers, vapers and nicotine users hungry for an escape! 
So what's the experience? From 10am on 1st - 17th October Nordic Spirit Nicotine Pouches will be taking over 10 Argyll Street to bring the best of the Nordics to central London.  Starting in the luscious Pine Bar, our Nordic Spirit pop up team will guide you through a portal to the stunning views on the other side.  
Swap the city-view and join us for a sensational multi-sensory experience where you will inhale the crisp scent of the Nordic forest and taste the fresh botanical flavours of Nordic Spirit. No pre booking is necessary for our daytime events but read on for details on our limited space evening event experiences. 
Nordic Spirit pop up daytime opening hours:  
Monday – Tuesday: 10am - 7pm 
Wednesday – Saturday: 10am - 4pm
Sunday: 12pm - 6pm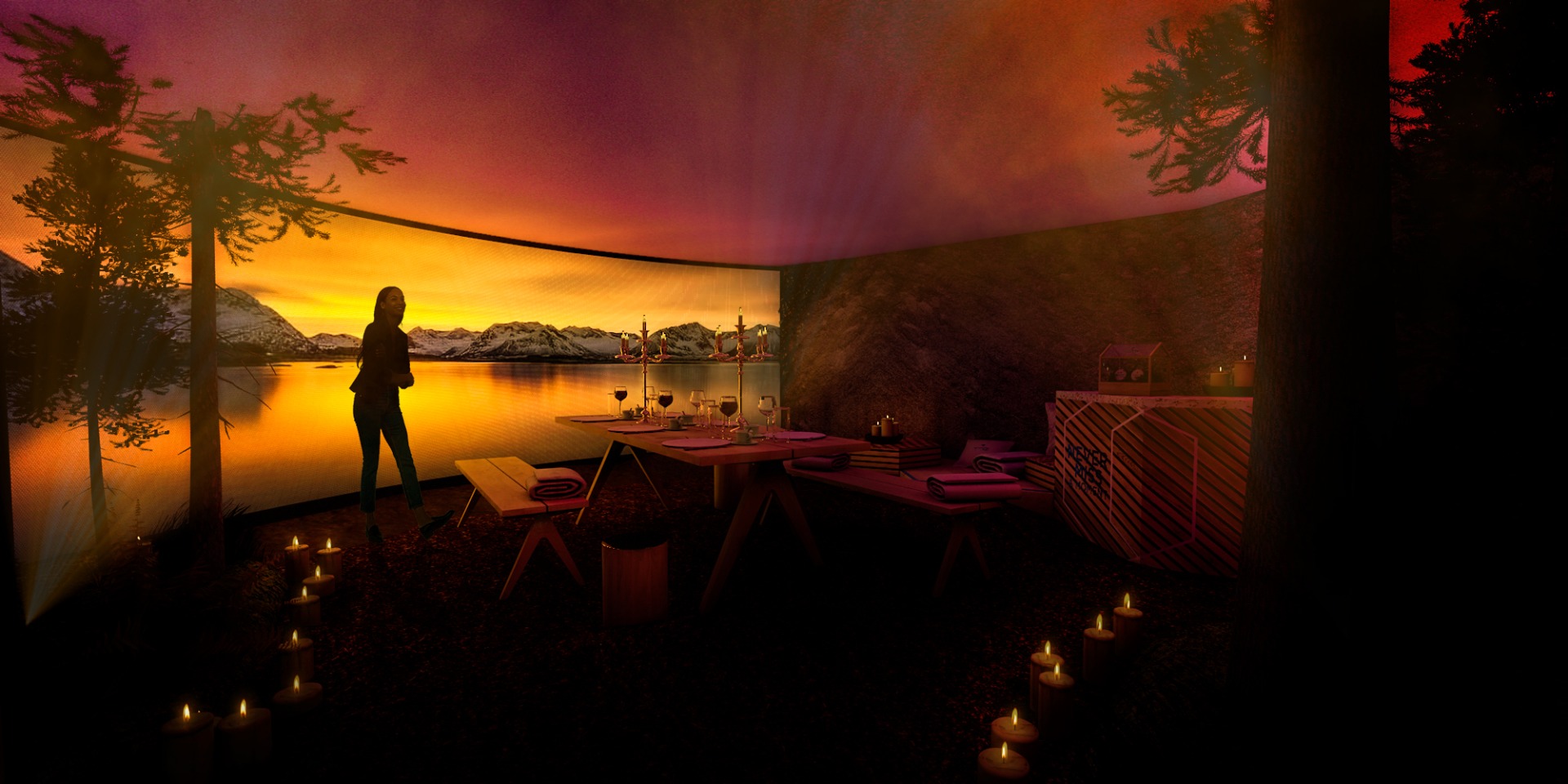 Don't miss out on our exclusive #NordicSpiritNights!  
#NordicSpiritNights is our immersive after-dark experience starting from 6pm. 
Our Nordic Spirit pop up is both a day and night experience so if a deep dive into the Nordics is calling your name, from 7th -17th October, #NordicSpiritNights is your chance to join us! 
After our store closes at 4pm on Thursdays - Saturdays, our space will transform into an evening escape. Our evening experience will open up a limited number of guests to our exclusive #NordicSpiritNights.  
Join us at one of our two immersive evening experiences where we'll host you to an amazingly sound tracked Sunset Supper or help you sit back to watch captivating Nordic Noir cinema. 
Forget the indoors and plan a #NordicSpiritNights getaway today. Tickets are available on a first come first served basis, there are 6 spaces per event, so be quick. 
Booking for our evening events is now closed.
For each event there are limited spaces available. Once you register your interest, you will be notified in approx. 3 days if you have successfully secured a ticket. Registrations close on Friday 9th October. 
- Booking is for 18+, please bring photo ID with you for validation on-site.  
- This is an experience for existing smokers, vapers and nicotine users only. 
- Nordic Spirit product contains nicotine. Nicotine is an additive substance.  
Sunset Supper, 6pm - 10pm 
Our dining experience in a cosy Nordic Forest. Start with your Nordic escape cocktail before enjoying a delicious meal and drinks. Our host will guide you through each course as a live guest DJ provides the soundtrack for the night. The night isn't over before our special Chef spills the secrets of their kitchen. 
Nordic Noir, 6pm - 10pm 
Our Nordic Noir film screenings. Indulge in drinks and take in your Nordic escape before we transport you into a hygge-lover's dream. "Cozy" is the word for viewing a film of choice under the starlight. Drinks and nibbles will be provided for your delight as well as a special momento for your memories. 
Covid Guidance: 
- Our staff will be wearing face masks and adhering to social distancing guidelines (2m, or 1m with risk mitigation where 2m is not viable). Temperature checks will be taken upon arrival ahead of entry to the venue.
- A QR code will be displayed on entry to allow check in on the NHS track & trace app. There will be hand sanitising stations accessible to both guests and staff. 
- We will remain socially distanced and will be providing table service for both dinner and drinks following entry. 
About Argyll Street: 
Please note this is an indoor event, with a maximum of 6 guests attending each experience. 
There is disabled access to the experience but no access within the location to a disabled toilet. 
* IRI volume share of nicotine pouch segment latest 6 months to August 2020
Booking is for 18+, please bring ID with you for validation on-site. Nordic Spirit product contains nicotine. Nicotine is an additive substance.