An alternative to Menthol and Capsule Cigarettes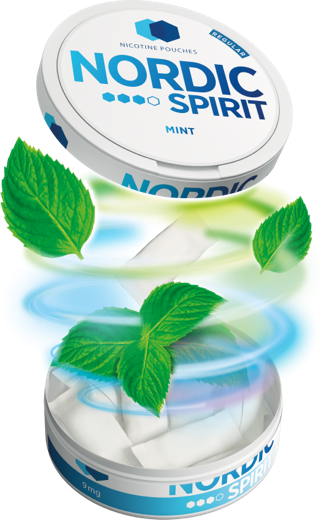 GRAB A FREE SAMPLE.
Claim your free can of Nordic Spirit.
ORDER CAN
Understanding the Characterising Flavour Ban affecting Menthol and Capsule Cigarettes
The Characterising Flavour Ban came into effect on 20 May 2020. All menthol and capsule cigarettes were banned from sale in both the UK and EU.
The ban also applies to hand-rolling tobacco with flavoured papers and filters if they are supplied together in the same product.
The ban is the next phase of the European Tobacco Products Directive (EUTPD2) which came into effect in 2016.
The UK's decision to leave the EU by the end of 2020 did not affect the ban on characterising flavours.
The ban prohibits the sale of cigarettes with characterising flavours such as menthol (including capsule cigarettes). It does not affect menthol vaping products or mint nicotine pouches.
The ban is expected to impact millions of smokers in the UK alone. From 20 May 2020, customers are no longer able to purchase menthol and capsule cigarettes.
Alternative products such as menthol vaping products and mint tobacco-free nicotine pouches are still available.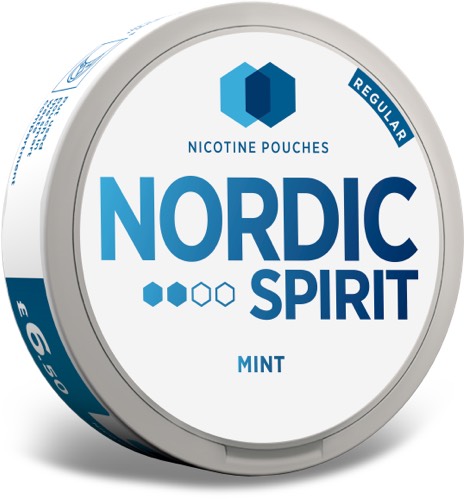 Mint
Experience the feeling of Nordic Air. Fresh menthol is blended with crisp peppermint, resulting in a refreshing, balanced flavour.
Includes 20 nicotine pouches and available in Mini Regular (3mg/pouch), Standard Regular (6mg/pouch), Standard Strong (9mg/pouch) and Standard Extra Strong (11mg) strengths.
What is Nordic Spirit?
Nordic Spirit nicotine pouches are soft white pouches made from a blend of plant-based fibres, flavourings, nicotine and a small amount of gum base. Simply place a pouch under your top or bottom lip and it will provide a steady release of nicotine for up to an hour. They are discreet and easy to use, with no smoke, vapour or tobacco involved.
Characterising Flavour Ban FAQs
What products are affected by the Characterising Flavour Ban?
The Characterising Flavour Ban affects:
Menthol and capsule cigarettes and hand rolling tobacco with a filter, paper, package, capsule or other component containing flavourings in the same package.
When were menthol and capsule cigarettes banned in the UK?
As of 20 May 2020, all menthol and capsule cigarettes had to be removed from shelves.
Will I be able to purchase menthol cigarettes after the ban?
Alternatives to menthol and capsule cigarettes are available, such as mint flavoured tobacco-free nicotine pouches.
Explore Nordic Spirit flavours and order your free sample today.